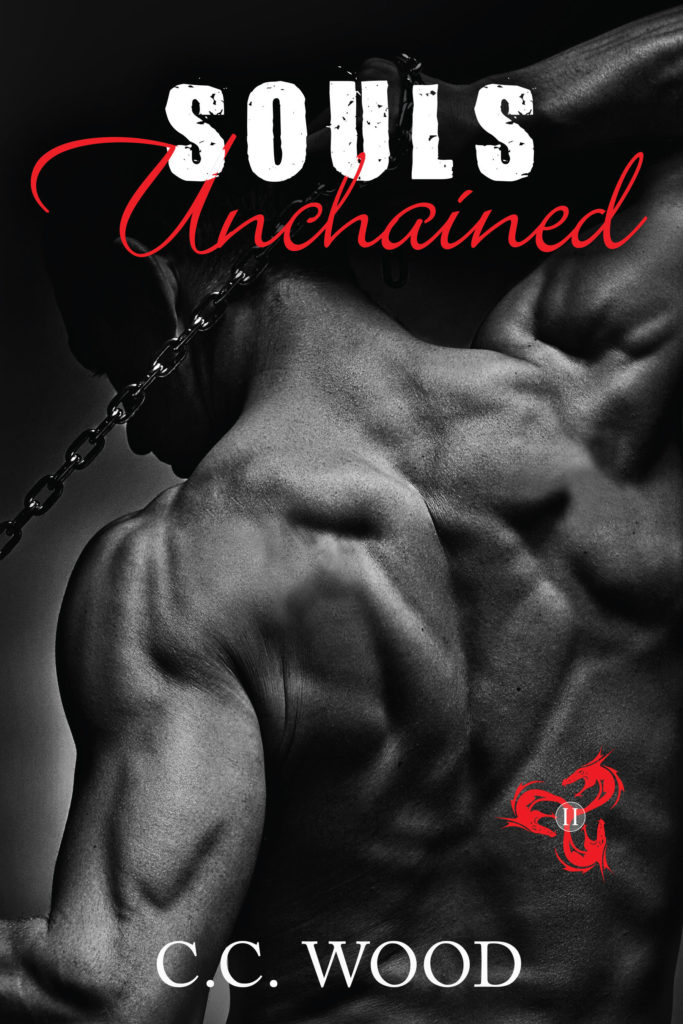 Rhys Carey spent centuries evading the clutches of his twisted brother, unable to trust anyone. He longs for a home and for the love that he could not have while his brother lived. Now that his twin is dead, he's bound with a different set of chains, those of isolation and self-loathing, and they are impossible to escape.
Savannah Baker is unbearably lonely. Her abilities as an empath have trapped her in a small life, with only a single friend to call her own. She dreams of so much more but holds no hope that she will attain her deepest desires.
When Rhys moves in across the street, the attraction between them blossoms into something more — a love neither of them believed they could have.
Yet unbeknownst to Rhys, darkness stalks him, waiting for the opportunity to strike. The evil that shadows his every move will use whatever means necessary to ensnare Rhys, even kill the woman he can no longer live without.
Now that these two lost souls have finally found each other, they are in a battle for survival. And for love.
*Though this is the second book in the Blood & Bone series, it can be read as a standalone. Rhys was a secondary character in the Bitten series, so if you enjoy this book and you have not read that series, you should check it out!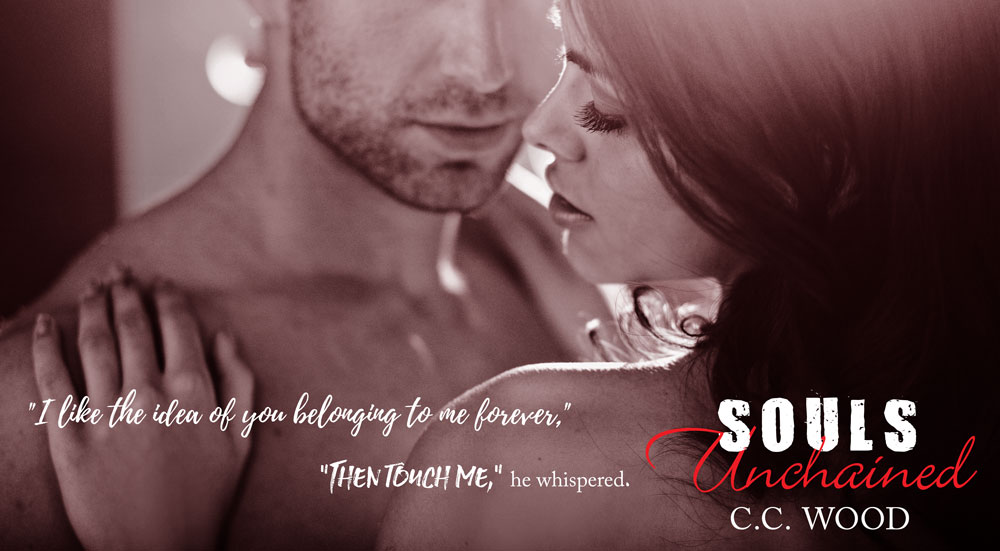 4 stars
****
This was a good book! I was expecting a book similar to the first book in the series, Blood and Bone, which was a shifter romance. So I was expecting more shifters, but instead I got a ton of new interesting beings and characters, too. I love the way the world-building opened up in this book and the direction it went! This is Rhys and Savannah's book. Savannah is a shy, sweet empath who works in a coffee shop, owned and run by her best friend, a witch named Ava. Savannah can feel other people's emotions, both good and bad, which makes it hard for her to go out in public and be around many people. Rhys is a soul eater. He and his twin brother were created by a very evil master many centuries ago, endured unspeakable abuse, and were forced to commit some terrible acts. After getting free from the situation with his Master and brother, he has tried to lead a solitary life in peace and quiet. As a soul eater, he is capable of killing a person by eating their soul, like an emotional vampire. Rhys is a good man and wishes he had not been created. He doesn't want to hurt people, so he doesn't get close to many at all. Fate brings him to Savannah's town and into her coffee shop, where they meet. Rhys ends up renting the house across the street from Savannah. Both feel a connection to each other right away. They begin to spend time together as friends, which leads to a romance. They have some hurdles with Rhys's guilt from his past, but they soon realize they calm each other in a way no one can. There is some suspense and trouble for them when a powerful force sweeps into town and threatens their happiness. They weather the storm together, though, and come out stronger than ever.
I really liked Rhys and Savannah. They were perfect for each other. Rhys was able to ease the emotional upheaval being an empath caused Savannah. Savannah helped Rhys get over the pain of his past and move on. For two people who had been through and done so much, they were both somewhat innocent and very sweet together. Their relationship was a slow burn and old-fashioned in some ways because of Rhys's age. But with all of the chaos and magic brought in by the evil witch, it fit to have a sweet, simple romance for the couple.
I loved the paranormal aspects in this book. The witches, spells, and supernatural beings were very cool and different. I loved Ava and I am looking forward to her story too. The ongoing series story arc is getting very interesting and it looks like the next book will bring the shifters together with the witches.
Overall, this was a really good, witchy book! Rhys and Savannah's story was very sweet. I can't wait for more from the Blood and Bone series and Ms. Wood!

Add it to your TBR here.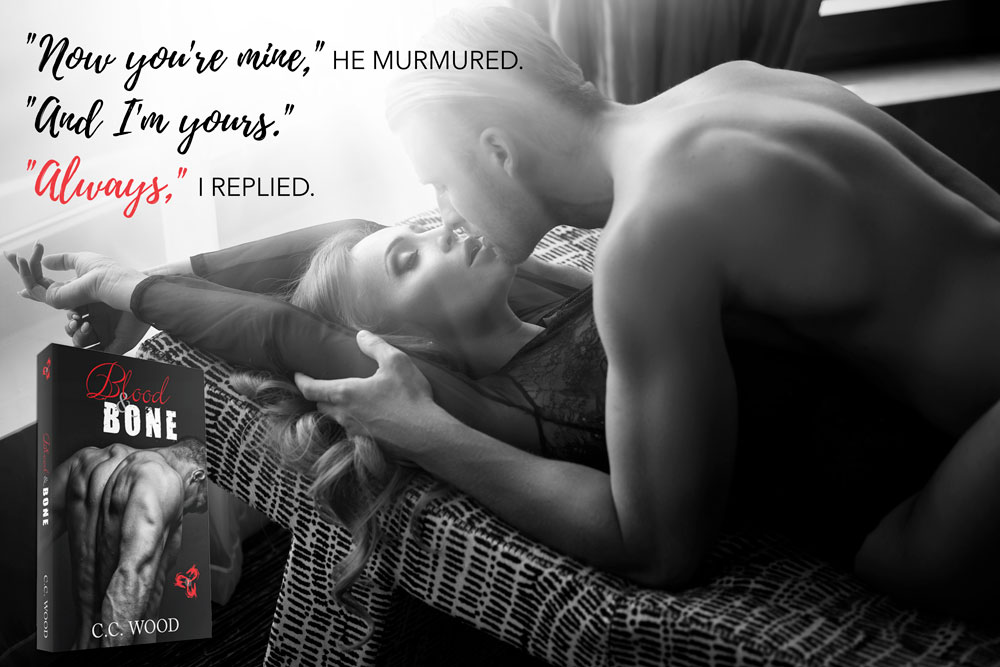 Sign up for CC's monthly newsletter here.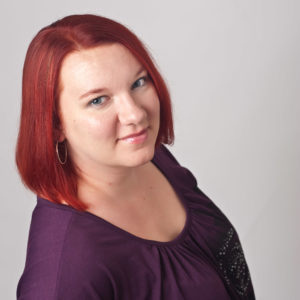 Born and raised in Texas, C.C. Wood writes saucy paranormal and contemporary romances featuring strong, sassy women and the men that love them. If you ever meet C.C. in person, keep in mind that many of her characters are based on people she knows, so anything you say or do is likely to end up in a book one day.
A self-professed hermit, C.C. loves to stay home, where she reads, writes, cooks, and watches TV. She can usually be found drinking coffee or wine as she spends time with her hubby, daughter, and two beagles
.
Guest Post from Ms. Wood:
I'm so excited that Kimberly let me write a guest post for Love Notes Book Blog today!
I'm going to tell you a little bit about how the Blood & Bone series came about. I love these books and I'm thrilled that I'm finally working on them. I decided to write this series 2 years ago while I was finishing up Love Bites (Bitten, #4). Lachlan and Chloe were secondary characters in that book and I realized as I wrote it that they deserved a happily ever after. They both suffered so much and I wanted to give them something beautiful. The seed of the first book, Blood & Bone, was planted.
Then, last year, I finished the fifth and final book Bite the Bullet (Bitten, #5). Rhys was also a secondary character in that book. As I wrote about him, I realized he was someone I wanted to know better. As it turned out, a lot of readers wanted to know more about him too. Rhys was a mystery I wanted to solve.
I know this sounds strange, but the characters I write about are real people inside my head. They have histories, personalities, and quirks that I discover over time. Sometimes I feel as though they're walking around up there, living their lives, and I just get a peek from time to time. It makes for a crowd in my brain, but it's part of my writing process. I find the characters first and then the story develops from there.
It's funny that by the time I'd written the last two books in the Bitten series, I had the beginnings of the first two in the Blood & Bone. It took me a year to get to them, but I'm glad I did it. I hope you enjoy reading Rhys and Savannah's story as much as I enjoyed writing it.